Lake Claire Home Tour CANCELLED
A message from Sara, our Fundraising VP:
We regret to announce that this year's Lake Claire Tour of Homes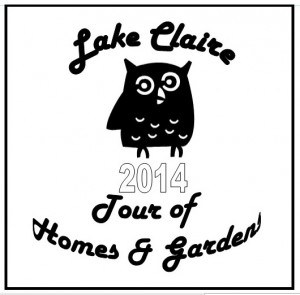 and Gardens has been cancelled. While we worked very hard to organize a tour to showcase our amazing neighborhood, we ran into various stumbling blocks that did not allow us to pull it together in time. We are currently working toward planning the 2015 tour, and we need your help! Please submit ideas to fun@lakeclaire.org.
We'd like to thank all of the homeowners, neighbors, and volunteers for their time and effort. We'd also like to thank Cynthia Baer with Keller Williams Realty, The Mercantile, Candler Park Market, Courtesy Cleaners, and all of the other local businesses who offered to sponsor this year's event. Thank you all, and we'll see you next year!
Lake Claire would like to thank Sara Rockaway for all the hours of work she did to try to pull the home tour together!