PSA: A chance to support the (local) arts!: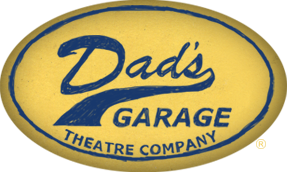 Dad's Garage Theatre opened its doors in Inman Park back in 1995, bringing a combination of improv comedy, funny plays, and even interactive kids shows to the neighborhood.
Then in 2013, Dad's Garage's home was sold to developers. Since then, the company has performed out of 7 Stages Theatre, and anywhere else that would lend them their stage.
In September, Dad's Garage announced a plan to purchase a church in the resurgent Old Fourth Ward neighborhood. They're raising money for a down payment on the fundraising website Kickstarter at https://www.kickstarter.com/projects/1947692763/build-the-house-of-dads .