LCN Meeting Minutes: October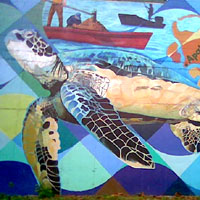 October LCN Meeting
Officers Present: Joe Agee (Pres), Christiane French (Environment), Sara Rockaway (Fundraising), Nancy Dorsner (Communications), Dan White (Zoning)
Opening Remarks (JA)
Valencia (Public Safety Liason for Natalyn Archibong)
Trimming trees on Clifton at corners
Putting in Crosswalk signs on Clifton crosswalks.
Contact Valencia at Natalyn's email with city issues. narchibong@atlantaga.gov
Lt Floyd (APD)
As of last month there were no followup items.
Really good crime month. Crime down 13% on 608 beat
Burglary on McLendon recently – several issues on McLendon/Clifton, so APD is showing a strong visibility there.
6 burglary in last 30 days (2 attempts, 2 inside jobs)
Larceny from Auto down as well.
2 auto thefts.
0 robberies.
Please secure valuables in your trunk!!!!!
Every vehicle breakin recently has been left in plain view.
Eco ATMs- trade electronic device for cash. one of the reasons we've seen uptick in electronics crimes. Be aware of surroundings.
Safety
See security report: http://lakeclaire.org/2014/10/23/lake-claire-security-report-for-october/
Treasurer's Report: LCN Treasurer Report 10/1/2014
Our bank accounts at BOND as at September 30, 2014 were:
Savings account $2155
Checking account $5649
Greenspace fund $3000
Mural fund $4286
Dues paid as at Sept. 30 -102
Banners sold as at Sept. 30 -35
NPU
Fundraising (SR)
Tour of Homes was cancelled. Did not get enough homes, but on the up side we have lots of homes lined up for 2015. Considering moving it to Spring. Lake Claire Centennial is next year.
Contact fun@lakeclaire.org to get involved.
Banners are for sale – $35. Pay your dues and get a discount ($50 for both)
Environment (CF)
"Connectivity" Bringing together multiple groups of Parks to connect the green spaces.
Communication (ND)
Check the website for upcoming events. Sign up for the newsletter.
Contact comm@lakeclaire.org if you have items you'd like to submit to the website.
Will look at putting a survey out on the website about how to get more people involved/attending/members.
Zoning (DW)
No variances or major zoning issues.
Brynan from the Land Trust
Trees Atlanta Planting Day on Saturday – Dekalb Ave
Come out and take a look
Land Trust: Love Your Block Grant
-Raised Water Tower
Nov 1 Meet at the Landtrust @10: -Japanese Meditation Garden
10-4pm
Germination Group: Helping with that, and also
Cleaning up the Harold Ave Greenspace. (Should be at the Greenspace by Noon)
Would love to have neighborhood presence.
A more detailed email will be forthcoming.
Kenan Maldonado spoke to us about the Germination Project