LCN Monthly Meeting Thursday! (Agenda)
Lake Claire Neighbors
Monthly Meeting: Nov. 20, 2014
7:15 PM at the Frazer Center, Rose Room
1815 Ponce de Leon Ave NE • Atlanta, GA 30307
Meet and greet your neighbors starting at 7:00 PM.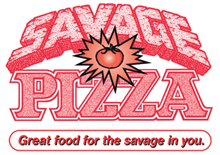 Pizza (compliments of Savage Pizza) and soft drinks will be served 15 minutes
before the meeting. The Lake Claire Neighbors Association is very grateful
to this local business for its generous support.
Welcome – please sign in and wear a name tag
Guest speakers (Representatives of the City Council, and Atlanta Police Department)
LCN officer reports
Announcements and current issues
· 2014 dues reminder – $20 per household
· Election of LCN officers. Candidates:
Joe Agee, President; Andrew Sherwood, VP Finance and Treasurer; Carol Holliday, VP for Planning and NPU Rep.; Dan White, VP Zoning; Christiane French, VP Environment; Kathie Ryan, VP Safety; Nancy Dorsner, VP Communications; Sara Rockaway, VP Fun(d)raising
· Annual LCN Christmas Dinner, Thurs., Dec. 11 6:30-8:30
· Formation of exploratory committee for Candler Park/Lake Claire safety patrol
· Update on Lake Claire Green Spaces
· Variances:
1718 Adolphus Street V 14 251: Reduction in east side yard setback from
required 7 foot to 2.9 feet to allow for 2nd story addition
1732 Mclendon Ave V 14 230: Applicant seeks special exception from
zoning regulations to construct 6 foot wall/fence in the half depth front yard
setback
366 Southerland Terrace V 14 242: Reduce side yard setback from required
7 feet to 3 feet for garage
358 Southerland Terrace V 14 243: Reduce side yard setback from required
7feet to 3 feet for garage
607 Clifton Rd V 14 227: Reduction in required south side yard setback from
7 feet to 4 feet to allow for a second story addition to an existing single family
dwelling.
Other issues – those with concerns or information they wish to bring to the membership
Lake Claire Neighbors meets the third Thursday of each month.
Our next meeting is Jan. 15, 2015 – same time, same place.