Clifton Ministries – Graduation Dinner & Volunteer Ops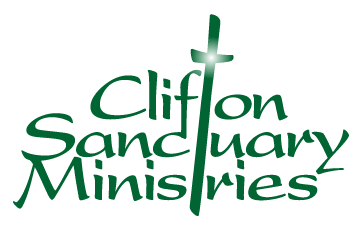 The Annual Clifton Graduation dinner is scheduled for Oct 25 at 4pm.  There will be food, live music and of course inspirational stories from some of those that have successfully transitioned out of Clifton. 
All neighbors are welcome.
A little more information can be found on the main page of the Clifton website.  http://www.cliftonsanctuary.com/
We could also use volunteers to drive the men from the shelter in the mornings.  The driver makes two trips starting 6 AM.  Each trip drops the guests at the Candler Park Marta station so they can get to work and Grady.
Anyone interested can contact the main office at phone 404-373-3253