A bunch of people have been asking 'What's going on at the Park!!?' so Judy of Friends of Lake Claire Park was kind enough to get me these to post to the website.
See below for the total plan— but note, only the playground is funded for renovation right now. The scope of work includes:
new playground equipment
new playground surface
new steps to park from the south end of Lakeshore
new Americans with Disabilities compliant entrance from Lakeshore
new concrete maintenance entrance from Lakeshore
rain garden
sun shade structure
tree plantings (sugar maples)
new retaining wall with seating
To donate: go to http://tiny.cc/parkpride and choose Lake Claire Park on the dropdown.
For more info or to get involved, contact Judy at flcpark@lakeclaire.org
Full Plan:
Lake Claire Park-Approved Plan LCP – 6.0 – 2016.12.19 (1)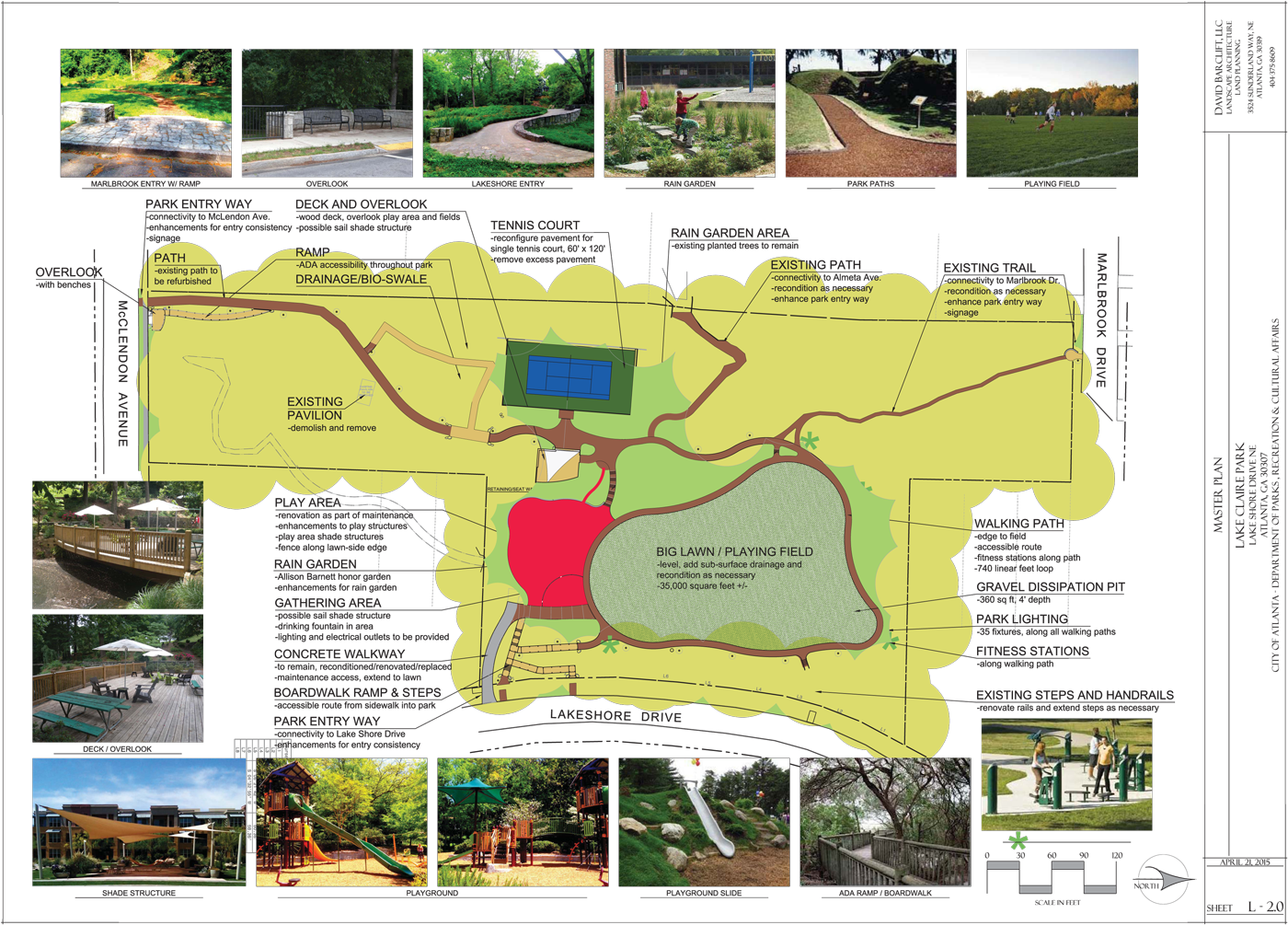 Playground Plan