Join the CPLC Patrol today!

The CPLC Patrol helps fill the gap in police presence in the Lake Claire and Candler Park neighborhoods. The reality is, the City of Atlanta does not provide manpower or funds to adequately protect our neighborhoods. ALL of our surrounding neighborhoods (Inman Park, Virginia Highland, Druid Hills, Kirkwood, Edgewood, East Lake, Cabbagetown/Reynoldstown, Old Fourth Ward, Grant Park, East Atlanta, Morningside) have realized the need for supplementing policing via neighborhood security patrols. While a security patrol can never stop all crime, it does provide a visible deterrent and results in a measurable decrease in criminal activity.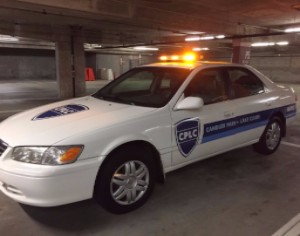 The Patrol proactively fights crime, by helping to prevent crime.  The CPLC Patrol is a non-profit organization governed by a volunteer board and staffed by off-duty City of Atlanta police officers. Our off-duty APD officers are in full uniform, in a highly visible vehicle, have the power to make arrests, and are in direct communication with 911.
The Patrol creates a link between the police and our communities.
Members of CPLC Patrol are provided with phone number for patrolling officers and may contact the patrolling officers directly while they are on shift (always call 911 first).  Members of CPLC Patrol may request Vacation Patrol, whereby an officer will monitor your home while you are away (single family homes only).
Since its beginning in fall 2015, the CPLC Patrol has been enthusiasticly supported by Lake Claire and Candler Park neighbors. As of August 2016, the CPLC Patrol boasts more than 400 members, making it one of the largest patrols in the area.
Join the CPLC Patrol today! More Members = More Patrol Hours.
*Note: the CPLC Patrol is supported by, but not affiliated with, the LCN neighborhood association.